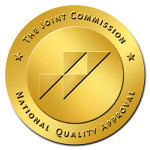 At Paradigm Treatment, our deeply committed and highly-trained clinicians, therapists are experts in treating teens ages 12-17 and young adults 18-25 where we work closely with youth and their families to treat a wide array of mental health issues in a safe, luxurious, residential setting. We are accredited by The Joint Commission which requires residential mental health programs and services to meet and exceed rigorous performance standards. Holistic treatment based on empowering teens, young adults and their families is our cornerstone for helping them achieve effective sustainable recovery and to lead healthy lives.
The Focus of Our Residential Mental Health Treatment Programs
We believe that it is our job to lift our clients up while building on their strengths and helping them find ways to approach their lives differently.
Our programs are designed to address each individual's emotional, physical, social. spiritual, family and educational needs. Each of these has the ability to impact the other and must be given the full consideration it deserves
Our belief is that a treatment plan can be no stronger than the assessments upon which it is based. Upon entry, residents complete a full range of diagnostic testing before treatment begins including psychiatric evaluation, psychological assessment, educational and nutritional assessment and medical evaluation and we believe this is crucial to achieve sustainable recovery.
We believe it is essential to identify each issue and to create an individual treatment plan prior to treatment. We prioritize the individual, involving each patient in the implementation of their treatment plan.
We believe meaningful treatment requires a commitment to collaboration and we ask the patient to be full partners in their treatment plan. We also collaborate with other physicians, teachers, mentors, coaches or anyone who the youth may already be engaged with and who has a vested interest in their well-being.
Our therapies address underlying core issues and root causes behind substance abuse, addictions and other mental health issues, rather than merely behavioral issues.
It is our belief that quality treatment should be both intensive and brief but can be extended based on the needs of each individual. Our residential treatment program uses multiple modalities and a combination of evidence-based and experiential therapeutic approaches.
We believe that family involvement is imperative for treatment and offer in-person sessions as well as parent coaching, education and effectiveness training. Our therapists guide and support the entire family to resolve conflicts so patients can achieve their full potential in recovery and beyond.
Every aftercare plan is individualized and based on each resident's unique needs and objectives in order to return home and lead a healthy life.
We focus on helping patients achieve sustainable recovery and authentic internalized change. Our goal is to help young people create a smooth transition to healthy lives after Paradigm.
What Makes Paradigm Residential Mental Health Treatment Centers Different?
We create individualized treatment plans created by professional clinicians and therapists and ask our clients to become full partners in their own treatment plan.
Our treatment centers have small programs to enhance their effectiveness. Experience has taught us that keeping our groups in this smaller range results in dramatically better results for those we serve. Because we limit the number of residents in each treatment setting to six at any time, we are able to provide more individualized care to each patient. We have high staff to client ratios from 1:1 to 1:4 to ensure each teen or young adult gets the support and attention they need.
We offer 4 intensive one-on-one individual therapy sessions per week and also weekly group and family therapy.
Residents stay in our serene, comfortable and safe environment so they can focus on their healing and recovery.
Our uniquely qualified and professional treatment team has been working together for more than 12 years.
Our admissions screening is rigorous to ensure the safety our residents.
Our 30-to-90-day program provides flexibility, enabling individuals who need additional help to receive enhanced and expanded care. Treatment plans are closely evaluated and modified when needed. Professional teams at Paradigm have the capacity to quickly pivot towards more effective solutions for clients in real time, rather than sticking to a rigid script that may not work for some patients.
Our efforts to ensure privacy and protect confidentiality for both clients and their families, exceed the highest industry standards. We take great pride in the fact that we have never had a breach of confidentiality.
We offer academic services which identify residents' academic needs, wants and abilities so they can keep current with their studies, as well as coordination with home school for academic continuity.
At Paradigm Treatment, we follow the latest research conducted by peer-reviewed psychologists, psychiatrists, educators and other experts who have found that a strengths-based approach yields dramatically better long-term results than a deficit-based approach.
All of our clinicians, therapists and staff follow extensive Covid-19 safety protocols.
We're Part of a Larger Mission…
Paradigm Treatment is proud to be a part of Altior Healthcare's family of mental health treatment programs laser focused on the needs of adolescents and young adults ages 12-28. Altior is on a mission to elevate the mental health of youth across the United States and eliminate the stigma of mental health while saving lives. Their family of services is comprised of three distinct mental health treatment brands – Paradigm being one – and one therapeutic boarding school offering clinical support. With 22 unique locations, Altior manages and supports 400 employees serving 225 residential clients daily located across five states; California, Idaho, Maine, New Hampshire, and Texas. Altior's other treatment programs include: The Ridge (NH), Innercept (ID), Ironwood Maine (ME), and Shortridge Academy (NH). Altior Healthcare strives to be the provider of choice for mental health treatment and support for teens and young adults. The company believes in legitimate outcomes and increasing accessibility to treatment by way of insurance options and in-network contracts. 
How Do I Know When Residential Treatment is Appropriate for My Teen or Adolescent's Mental Health Issue?
Basic treatment has been ineffective
Safety has become an issue
Daily life or development is adversely impacted
Being at home is not conducive to healing and could also be adversely affecting family members
Multiple concurring conditions need a different approach
Where can I get answers to questions that I don't see addressed here?
Our team is available to answer questions and provide support to families, twenty-four hours a day, seven days a week, three hundred and sixty-five days a year. We know how difficult it is to reach out and ask for help. It is the first and most challenging step on the road to recovery. If we haven't answered your question or you would like more information about Paradigm Residential Mental Health Treatment Centers, please use our contact form below or call us at (855) 921-4973. You can also request our brochure at: https://paradigmtreatment.com/request-brochure/

Contact An Admissions Counselor Here.
Speak with Admissions Now, Call (855) 921-4973 or Use the Simple Form Below.