An American Time Use Survey conducted by the Bureau of Labor and Statistics has revealed that most teenagers have about five hours of spare time on weekdays. This is even after school, homework, and meal times. A hobby is a great way to fill that spare time. And a hobby that may pay off in the future is even better.
What are Some Benefits of Hobbies?
Hobbies keep you focused and preoccupied, preventing you from engaging in bad habits. They can decrease boredom, depressive feelings in teens, and sadness. Additionally, it is not uncommon for hobbies can become a part-time career
45 Constructive Hobbies for Teenagers and Young Adults
Music

All you have to do is love it. Listen to it, write it, or learn an instrument and play it. Music is the universal language and the soundtrack to your life. And bonus: learning music improves math skills. Music therapy for teens can even be a great hobby for young adults to address mental health and develop healthy coping mechanisms.
Visual Arts

If you've ever created an artwork and someone said "Wow," then maybe you should pursue the visual arts. It's a great way to relieve stress and pass the time. Experiment with sculpture, painting, and other media.
Volunteering

Helping other people is a great way to get out in the world. You can help someone in need and learn things about people you might not meet otherwise. You may even go abroad and take part in a project in a developing country. If you're an animal lover, volunteer at a local animal shelter.
Writing

Writing is a healthy way to process emotions, create something new, or set a foundation for a journalism career. All you need is a pencil and paper to get started.
Drama

Whether you're behind the scenes or center stage, there's a place for you in the world of drama. Drama people will welcome you with open arms no matter who you are.
Dance

There are dance classes everywhere in about every style. You may discover a passion for movement.
Cooking

Do you like to cook? Professional training can help you take it to the next level.
Nature

Your opportunities are endless if you love the natural world. You can lose yourself in gardening, hiking, environmental advocacy, and animal studies.
Languages

If you have an interest in learning a language, the sooner you start, the better. Learning a language when you're young is much easier than when you're older.
Martial arts

Practicing martial arts is one of the best hobbies for teenagers because it teaches discipline, routine, and respect. This translates into many areas of life outside of martial arts.
Work on your personal brand

If you know what you want to do as a career, you can start learning about it now. You can volunteer at related agencies or take an unpaid internship. Work on your personal brand with your own website and blog posts on subjects you find interesting. This will give you a head start that will be helpful in the future.
Reading

Reading about the things that really interest you now can help you decide what you want to do in the future. It can help you narrow down your interests so you know what to pursue later. And it's just a great way to escape.
Videogames

You didn't expect this one, but playing certain video games can cognitively benefit teens in many ways such as:

Improves problem-solving skills
An escape from stress
Improves thinking and spatial reasoning
Increases cognitive stimulation
DIY projects

You can express your own sense of style and use them around the house or sell them online.
Photography

A great part of photography is capturing the world around you. Most teens have the phone with them all the time anyhow so this is a natural progression.
Learn about investing

It's never too soon to learn about financial management. If you take an interest in this it may lead to a career opportunity.
Start a YouTube channel

If you have special knowledge or skill, why not share it with others?
Sewing

Sewing is creative, and practical, and may be a way to earn money, or at least save some.
Learn sign language

You may wind up with a career as an interpreter or translator.
Coding

Coding can be the springboard to a profitable career. Don't just play video games, create them!
Make jewelry

Here's another hobby that requires good concentration and creativity. It could also be a side gig to make some money.
Work on your fitness

Try out different types of exercise. It's easy to stay in shape when you discover what exercise you like. Calisthenics, weight-lifting, pilates–there are so many on YouTube, you can try them all and get a well-rounded workout. Talk to us about our teen recreational therapy program for more information!
Comedy

If you like making other people laugh, write some routines and find an audience. Try it out with family and friends, then find an open-mic night for teens.
Create vision boards

As you plan your path in life, vision boards will act as daily reminders to motivate you to work toward your long-term goals. Just imagine what you want for your future and what that looks like to you. Have a vision board party and get ideas from your friends.
Singing

Everyone loves to sing. You can develop that with singing lessons.
Make candles

You can create unique candles as gifts or you can sell them online or at craft shows. And you can use the candles to relax later.
Scrapbooking

Print out some of the pictures you took with your phone and create a scrapbook. You'll love looking at these later and sharing them with friends.
Origami

Creating origami art builds patience and concentration.
Take an online class

Take your learning outside the traditional classroom and study something you're really interested in that isn't covered in your school classes. This can help you stand out in the job market later.
Yoga and meditation

Yoga and meditation can help you learn to calm your mind, become more flexible, and take control of your mindset.
Learn to play chess

This is one of the oldest and most challenging games there is. It's a good way to sharpen your mind and meet people.
Vlogging

If you have a passion for video production, you can make a hobby out of filming, editing, and sharing your experiences with others.
Write fan fiction

If you binge-watched Stranger Things or another show, you may come up with a new twist. You can base your writing on a movie, anime, or a favorite book. All you need is an imagination.
Genealogy

Dig up your family tree. Your ancestors may surprise you.
Bowling

It's part sport and part socializing. Some colleges even give scholarships for this sport.
Belly dancing

Tone your abs and meet some people at a belly dancing class.
Write movie reviews

Are you the film buff in the family? Use your love for going to movies to write reviews and post them on social media.
Thrift shopping

Make a hobby of getting budget-friendly items and maybe turning them into cutting-edge fashion. (Here's where you also might want to learn to sew.)
Astronomy

Get a telescope (thrift shop?) and turn your eyes to the magic of the night sky.
Learn calligraphy

Calligraphy is an art form that is relaxing and helps develop fine motor skills. And you never know when it will come in handy. Seriously.
Swimming

Make a hobby of swimming and take a lifesaving course. Earn some summer money as a lifeguard.
Running

Get up and run. Learn the pro tips and challenge yourself while you build your cardio.
Rock climbing

Indoor rock climbing is a demanding and thrilling workout. Try to make it to the top!
Biking

Enjoy the outdoors and some independent time while you get some exercise.
Blogging

Start a blog on whatever interests you. You might want to blog about one of the hobbies listed here.
When a Good Hobby Turns Bad
If a hobby is creating positive results in your life, then it's not a problem. But if it's creating negative results, it's a problem. It's that simple. Consider the hobby of collecting coins. This hobby doesn't cause pain to anyone. But if a coin collector starts to prioritize financial and emotional resources over the hobby, and it impairs their ability to function in other areas of life, this harmless hobby has now become a problem.
Knowing when your hobby has become destructive is not always easy but here are a few signs to look for:
When the hobby is prioritized over basic self-care like eating, sleeping, exercising, or bathing.
Money is being spent on a hobby that should go to other expenses.
The hobby has become the only tool for coping with stress. You retreat to your hobby instead of looking to other people for support.
Your hobby has started to feel like a job. It's a demand you put on yourself instead of something you enjoy.
Your hobby conflicts with a medical issue. A rock climber may continue their hobby without giving a recently broken bone a chance to heal completely.
These signs don't mean you should quit your hobby. They are alerts to help you rebalance the time and energy you give to your hobby. A temporary break will give you a chance to readjust. Hobbies are a powerful positive way to improve mental health, so don't let this outlet become a stressor.
What are the Worst Hobbies for Teenagers?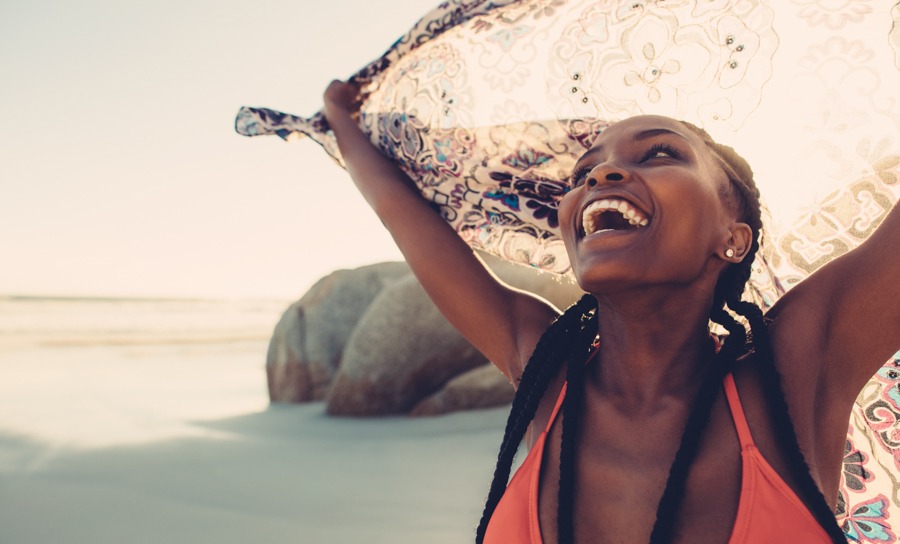 An activity that people do during their free time is a hobby. It is meant to relieve stress or increase relaxation. However, there are some obviously risky hobbies such as:
Using illicit substances
Taking part in illegal activities for the thrill
Causing stress or emotional pain for someone else on purpose
Participating in something that causes emotional or physical pain to yourself
Handling Bad Hobbies for Teenagers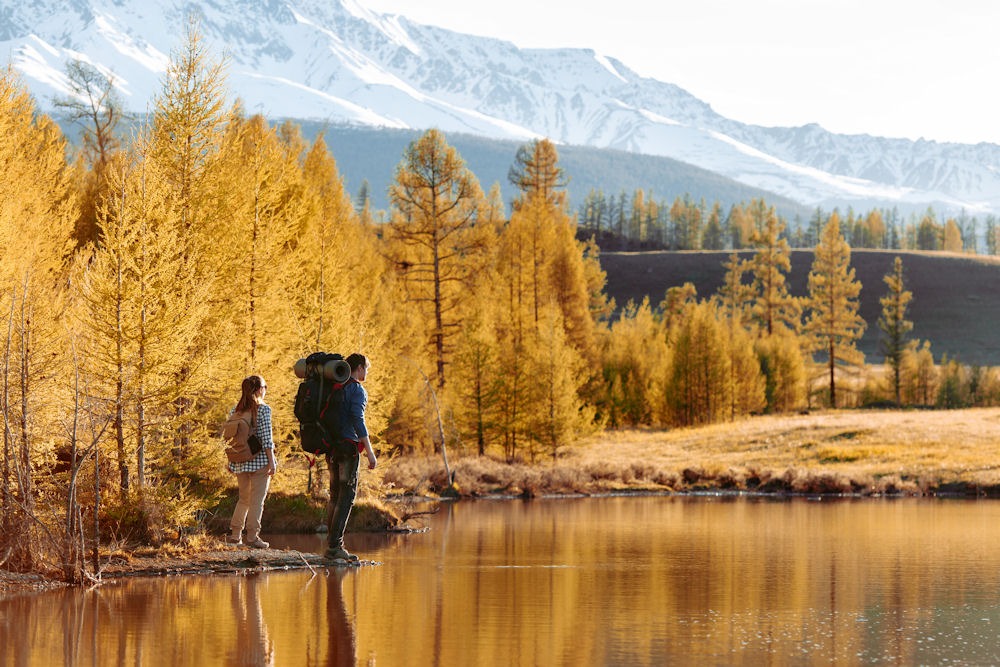 If you have one of those bad hobbies, or your good hobby has caused some negative results, there are ways to deal with it. Paradigm Treatment has understanding and experienced professional counselors who are used to helping teens and young adults. That's why we have programs that can be tailored specifically to your situation, whatever it is.
Obviously, if you've gotten into something illegal, such as substances or criminal activity, this needs to be dealt with immediately before you become involved with the criminal justice system. Because we only work with people ages 12 to 26, we have been able to develop programs that aren't offered most other places.
If you're a teen who's looking for an interesting hobby, or a parent of a teen that needs a hobby, we hope you found some helpful suggestions here. If you know you need help or If your teen has turned to more risky habits, then you need to contact us today. Our understanding admissions specialists will be happy to answer any questions. Why would you want to wait?